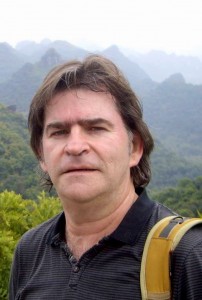 Colin Campbell graduated from Edinburgh Napier University with a BSc (Hons) Science with Business Studies in 1987. He lived in Spain for 8 years running his own language school there before returning to Scotland to work in the Third Sector. In 2004, he set up Assist Social Capital CIC (ASC) as a bridge between academic evidence for the importance of social capital and its practical application. Initially set up as a Company Ltd by Guarantee with Charitable Status, in 2013 ASC became the first Scottish Charity to transfer to Community Interest Company (CIC) status.
Research demonstrates that communities with high levels of social capital tend to benefit from lower crime figures, better health, higher educational achievement and better economic growth. Social capital can provide an underpinning framework to ensure replicability together with appropriate contextualization alongside the opportunity to gather evidence of outcomes and impact. ASC was set up to act as a bridge between the academic evidence of the benefits of social capital and its practical application.
Our work focuses on evaluation, policy, programmes and activities that promote social capital such as social enterprise and public participation. We are involved in delivering on projects covering the environment, health and wellbeing and lifelong learning. We are one of 5 organisations being supported by the Scottish Government's International Social Enterprise Programme and a co-founder of the Social Capital World Forum, which next takes place in Scotland in April 2016.
ASC works with government agencies, research institutes and civil society organisations in Scotland the UK, Canada, Austria, Spain, Sweden and Asia.