Podcast – Introduction to Young Frankenstein by Dr Sarah Artt
The Age of Frankenstein recently hosted the Moving Creatures film season, a series of screenings of adaptations of Frankenstein at The Cameo cinema in Edinburgh. Each screening was hosted by our projects leaders, Dr Sarah Artt and Dr Emily Alder from Edinburgh Napier University, and included talks and Q&As with guest speakers from all over the UK.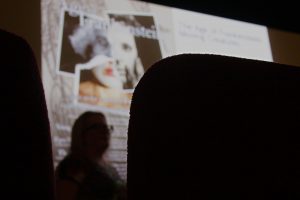 Over the next few weeks, and as we work hard on our upcoming series of essay podcasts, we will be releasing excerpts from the post-show discussions. First off, Dr Artt's introduction to the first screening of the season, Mel Brooks' Young Frankenstein!