INVITED SPEAKERS
Prof. Juan de Dios Ortúzar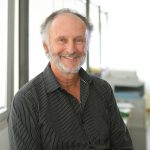 Department of Transport Engineering and Logistics
Institute in Complex Engineering Systems, BRT+ Centre of Excellence
Pontificia Universidad Católica de Chile, Chile
Prof. J. de D. Ortúzar got his PhD from Leeds University in 1980, became Full Professor at Pontificia Universidad Católica de Chile in 1986 and Emeritus in 2017. He was awarded a Doctor Honoris Causa (Universidad de Cantabria, Spain) in 2018, the Life Achievement Award (International Association for Travel Behaviour Research) in 2012 and the Humboldt Research Award (Alexander von Humboldt Foundation) in 2010. Prof. Ortúzar pioneered the development of discrete choice modelling techniques and their application to determine willingness-to-pay for reducing externalities (accidents, noise and pollution). The valuation methodologies developed with his research team have been applied in Australia, Colombia, Germany, Norway and Spain. He is founding member of the Institute in Complex Engineering Systems (2007); of the Chilean team leading the Centre of Excellence BRT + (funded by the Volvo Research & Educational Foundations), with MIT, Sydney University, University of Pretoria and EMBARQ (2010), and of the Centre for Sustainable Urban Development (CEDEUS) at PUC (2012). He also led the interdisciplinary project Understanding Wine Preferences with the Centre for Aromas and Flavours at PUC and the participation of the Beijing Agricultural University.
He has formed several generations of professionals and specialists (including 15 PhD and 45 MSc) with a profound service vocation, who work in academia, government and professional practice in Chile, Latin America and Europe. He has published over 180 papers in archival journals and book chapters. Co-author of Modelling Transport, a book published by Wiley reflecting the state-of-practice in this discipline, which has sold over 20,000 copies and is now in its fourth edition. Finally, he is currently Co-Editor in Chief of Transportation Research A and member of the editorial board of several international journals.
Chandra Bhat, Ph.D., P.E.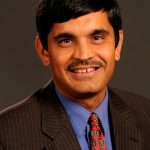 University Distinguished Teaching Professor
Joe J. King Endowed Chair Professor in Engineering
Director, D-STOP USDOT Tier 1 Center*
Department of Civil, Architectural and Environmental Engineering
The University of Texas at Austin
Web: http://www.caee.utexas.edu/prof/bhat/home.html
Dr. Chandra R. Bhat is a world-renowned expert in the area of transportation and urban policy design, with far reaching implications for public health, energy dependence, greenhouse gas emissions, and societal quality of life. Methodologically, he has been a pioneer in the formulation and use of statistical and econometric methods to analyze human choice behavior. His current research includes the social and environmental aspects of transportation, planning implications of connected and automated smart transportation systems (CASTS), and data science and predictive analytics. He is a recipient of many awards, including the 2017 Council of University Transportation Center (CUTC) Lifetime Achievement Award in Transportation Research and Education, the 2015 ASCE Frank Masters Award, and the 2013 German Humboldt Award. He was listed in 2017 as one of the top ten transportation thought leaders in academia by the Eno Foundation. He is also a top-cited transportation engineering researcher (web of science h-index of 51 and google scholar h-index of 83), and was listed in the most cited researchers in civil engineering by Shanghai Ranking's global ranking of academic subjects 2016 by Elsevier. He is the Editor-in-Chief of Transportation Research – Part B.
*D-STOP is the Data-Supported Transportation Operations and Planning Center at the University of Texas at Austin.
Prof. Glenn Lyons
Mott MacDonald Professor of Future Mobility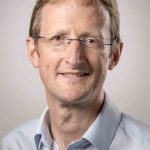 Centre for Transport and Society
Faculty of Environment and Technology
UWE Bristol, Frenchay Campus, Bristol BS161QY
Web http://www1.uwe.ac.uk/et/research/cts
Glenn is the Mott MacDonald Professor of Future Mobility at UWE Bristol in the UK where he was previously Associate Dean for Research and Enterprise in the Faculty of Environment and Technology and the founding Director of the Centre for Transport & Society. He is seconded for half his time to Mott MacDonald from UWE Bristol, creating a bridge between academia and practice. Throughout his research career of over 25 years he has focused upon the role of new technologies in supporting and influencing travel behaviour both directly and through shaping lifestyles and social practices. A former secondee to the UK Department for Transport and more recently to the New Zealand Ministry of Transport, Glenn has led major studies into traveller information systems, teleworking, virtual mobility, travel time use, user innovation, road pricing, public and business attitudes to transport and future mobility. He is now actively engaged in examining the future prospects for technological innovations including Connected Autonomous Vehicles and Mobility as a Service. He has been involved in a number of strategic futures initiatives and recent and ongoing engagements include helping transport authorities address future uncertainty in their planning, policymaking and investment; and examining the need for transport planning practice to evolve. Glenn is a Trustee of the Chartered Institution of Highways & Transportation and of the Rees Jeffreys Road Fund. He is also a member of the UK Department for Transport's Joint Analysis Development Panel.