The University has recently updated its policies on data management and adverse events in research. This post summarises the polices and the changes for each.
Data Management Policy
The data management policy was updated and approved by the Research and Innovation Committee in March 2022. This was updated to meet funder and sector changes since the implementation of our RDM policy in 2015. The new policy is more aligned with the current general practice around data management but specifically around making research data open and FAIR.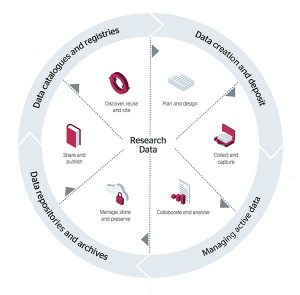 The policy applies to all researchers and support staff employed to conduct research and innovation activities under the auspices of the University and to all research data regardless of how it is funded (external/ internal /unfunded). It includes research undertaken by research postgraduate students. Responsibilities are defined for researchers, PIs, Deans and the University (Professional Support Services).
Policy document: https://staff.napier.ac.uk/services/research-innovation-office/policies/Documents/Research%20Data%20Management%20Policy%202022.pdf 
More information and guidance on data management can be found on our webpages: https://staff.napier.ac.uk/services/research-innovation-office/research-data/Pages/introduction.aspx 
Training sessions are advertised though the Researcher Development Programme: https://staff.napier.ac.uk/services/research-innovation-office/training/Pages/Upcoming-Researcher-Development-Events.aspx
Adverse Events in Research
The policy for reporting any adverse events in research activities has been updated to include a clearer remit and update the process of reporting incidents. This was approved by the University Research Integrity Committee in January 2022. The policy describes the procedure for identifying, recording and reporting adverse events (AEs) and urgent safety measures (USMs) occurring in research projects that are sponsored by ENU. This includes clinical trials (non-CTIMPS) and some non-clinical psychology and sports projects which may result in distress to participants or adverse events.
The Chief/Principal Investigator will be responsible for identifying and reporting AEs and other safety events to the University Sponsor in RIE within 24 hours of becoming aware of the event. The University has an adverse event proforma which should be completed and emailed to researchintegrity@napier.ac.uk. This will be assessed and if found to be an AE as a result of the research, RIE will be responsible for reporting to the NHS REC for ENU-sponsored non-CTIMP studies, or for non-clinical studies the report will go to the relevant University integrity committee.
Policy document: https://staff.napier.ac.uk/services/research-innovation-office/policies/Documents/SOP%20Identifying%20recording%20and%20reporting%20AEs%20in%20research_Dec21.pdf