There have been a number of changes recently related to the management of research and innovation activities at Edinburgh Napier University. There is also just one week left before the Research Culture Survey closes! The latest research management updates are summarised below:
Peer review
The University grant peer review process was updated this summer and can be accessed here.
There have been some changes to both the process and the list of peer reviewers with the Worktribe system. Please contact potential reviewers to ensure they have the capacity to review prior to requesting via the peer review tab on your project record in Worktribe. A review proforma for reviewers to structure your feedback is available from your School Research Funding Manager.
Worktribe

The Worktribe system will be updated next week (scheduled for 26 September, if there are no delays – confirmation of day and time will be on homepage within the system) to get the latest version which focuses on some improvements to the ethics module.
The main changes will be for the integrity committee members and processes. Your ethics applications will appear on your profile to make them easier to find, but these will have restricted visibility to yourself and key admin functions (system admin and integrity committee). There are some terminology changes the most obvious being approved / not approved changes to favourable / unfavourable opinion.
Download updated guidance documents here >
Research Culture Survey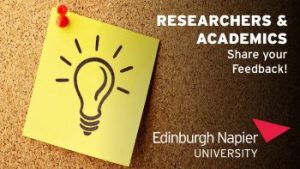 The research culture survey is still open until 30 September so there is still a little time left to complete if you have not yet. Take survey here >
In October, we will start to analyse and disseminate findings – there are some clear themes being presented already.
DORA/research culture working group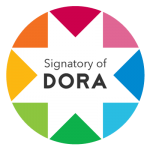 Information on the DORA research culture group and responsible assessment is available here.
We are always looking for views from the research and academic community. If you are interested in being part of the working group please contact Dr Lindsay Ramage, Head of Research Governance at
l.ramage@napier.ac.uk