Join Edinburgh Napier University and NHS Assure for a 'Lunch & Learn' online event at 12pm, Wednesday 14 December, that will spotlight and share details of how you can take advantage and apply to the NHS Assure Research Service Fund.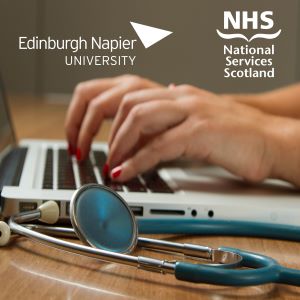 More about the NHS Assure Research Service Fund
Edinburgh Napier University (ENU) are pleased to be administering the £1.55m research service fund on behalf of NHS Scotland Assure.
The Research Service's remit is to achieve a coordinated portfolio, supporting the development of evidence-based guidance, to deliver safe healthcare environments that are free from avoidable risk.
They are particularly interested in applications from consortia and interdisciplinary teams across higher education institutions (HEIs), HEI researchers, plus industry partners who can apply individually or in collaboration.
Call for application in key impactful research areas
Over the next two years, the team are looking for applications and impactful research in the following key areas:
Water systems, including drainage (design, installation, commissioning and maintenance (DICM)
Ventilation systems (DICM)
Pathogens, the microbiome, AMR, transmission risks and burden of disease in the hospital environment
Hospital design, including size and single room provision
Lessons learned from COVID-19
Human factors / ergonomics and infection prevention and control
Climate change requirements and the unintended consequences on built environment risks
The role of safety and harms in relation to medical gases, electrical systems and fire safety
'Lunch and learn' Online Event, 14 December
To learn more about this fund, register now to join an online information session at 12pm on Wednesday 14 December. At this session, you hear more about the fund, how to apply, what types of projects will be funded, meet potential partners and have the opportunity to ask questions.
A few days before the event, those registered will receive a MS Teams invitation to join this 'Lunch and Learn' event.
For further details, visit our Napier website or contact NHSAResearchService@napier.ac.uk