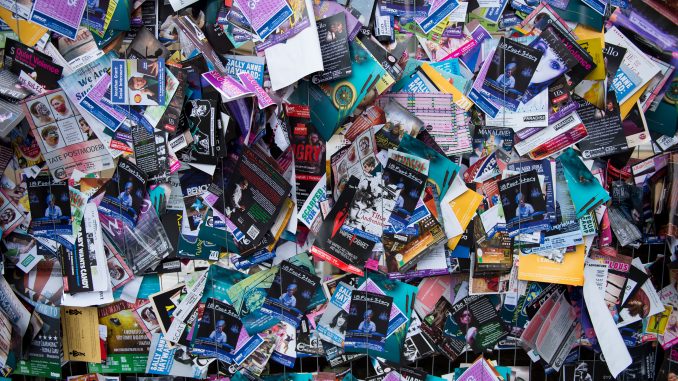 This seminar is part of the ERI's Seminar Series.
Dr Aleksandra Webb from the University of Stirling, will point out why inequalities in the Creative Industries are systemic in nature, and what we can do to make careers in arts fairer and more sustainable.
Date & place
20 April 2017, 1pm – 2pm
The Boardroom 2/04, Edinburgh Napier University Craiglockhart Campus
Theme
Recent years have brought some optimistic statistics for general employment as well as female employment in the Creative Industries (CIs). The number of jobs in the CIs increased by 5.5% between 2013 and 2014 to 1.8 million jobs. Department of Culture, Media and Sport (DCMS) reported that in 2014 36.7 percent of CIs jobs in the UK were filled by women. 'Music, visual and performing arts' sub-sector has been identified as the largest sector for working female creative professionals, with further predictions for that figure to grow. In Scotland alone, in 2014 'Music, performing and visual arts' generated 18,000 jobs.
This statistical profile suggests that CIs, and perhaps even more so music and performing arts, are a desirable context of work for females. In the face of these – on the surface – rather positive statistics, Women and Work Partnership Project (WWPP) collected insightful qualitative evidence revealing that the position of women in music and the performing arts is far from ideal. The project learned about significant underrepresentation of women in music, the hidden occupational segregation and prolific gender inequality of opportunities in theatre. It also learned about real barriers that the organisation of work in the arts imposes on women's ability to have successful and fulfilling careers in their choses artistic/creative fields.
A closer look into music and the performing arts also showed that this sector is hugely important in the change-making process. This presentation will report on the WWPP findings and will point out why inequalities in CIs are systemic in nature and what we can do to make careers in arts fairer and more sustainable.
Registration
The seminar is free to attend. Please RSVP Dr Gavin Maclean (g.maclean@napier.ac.uk)