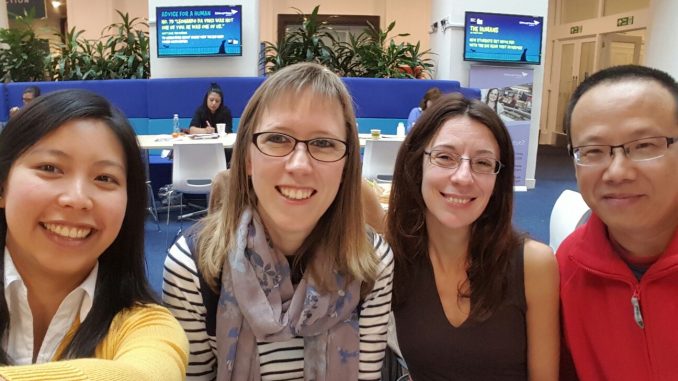 This is the second project newsletter for 'The Impact of the Ageing Population on Employers in Hong Kong' study.
We are delighted to launch the final report of 'The Impact of the Ageing Population on Employers in Hong Kong' study.
Background to the study
The aim of this research was to explore the impact of the ageing population on employers in the Hong Kong service sector.
The research was undertaken by Dr Valerie Egdell, Dr Vanesa Fuertes, Dr Nathalia Tjandra and Dr Tao Chen from Edinburgh Napier University Business School. This research was funded by the Lawrence Ho Research Fund.
There were three stages to the empirical data collection:
Semi-structured interviews were conducted with 13 'experts in the field'
An online survey of 78 service sector employers in Hong Kong
Semi-structured interviews were conducted with 20 service sector employers.
Summary of the conclusions
The study found that although Hong Kong's population is ageing, employers do not seem to be concerned that it will present workforce challenges, and they are not developing policies to address the effects of an ageing population. This is despite employers reporting labour shortages, high staff turnover of younger age groups, and succession planning concerns. Some of the reasons for this lack of concern could be the fast-pace of the Hong Kong economy which means employers' vision is focused on the short-term, employers' emphasis on the recruitment and promotion of young people, and the economic situation in which companies operate.
Employers' desire to retain older workers often seems to correlate to employee's skill-level. Thus, in future there might be a highly polarised older labour market. Where older workers are retained, they are often employed on short-term contracts. Older workers may be expected to relinquish management responsibilities in order that younger workers can take them on. Therefore, their continued labour market participation is precarious, and there is a power imbalance in the employer-employee relationship.
Government is increasingly aware of the demographic trends and likely future impact. However, its role in changing employer policy and practice, has remained limited in part as a result of the tension between the practice of free market and what is seen as government intrusion. However, if extending working lives is considered as desirable or necessary, action from the government steering and supporting business and the economy could facilitate its realisation.
Where can I find out more about the research?
You can access the full report here.
If you have any additional questions, please contact: Dr Valerie Egdell (v.egdell@napier.ac.uk)