Be the difference in digital heart health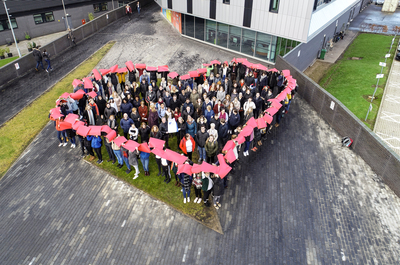 Digital technology is developing at a rapid rate and new digital technology can be used to support those diagnosed with a health condition. The rapid rate of technological advancement means that there are many questions unanswered about digital technology and its use in supporting those diagnosed along with their carers. Too often the questions of those diagnosed, their carers, and health professionals who provide vital support, are not properly heard.
This is why a team from the Centre for Cardiovascular Health at Edinburgh Napier University is starting an exciting new project alongside Robert Gordon University and the James Lind Alliance. We want underrepresented groups to tell us their questions about digital technologies used in preventing and managing heart conditions and heart disease through the survey below.
The survey will produce a list of the top 10 priority questions that will be used to influence funded research, ensuring upcoming research conducted is in line with the priorities of the patients, their carers, and the healthcare professionals who benefit from it.
If you identify in one of these groups, please follow the link below to complete the survey, or help us by making patients, carers or healthcare professionals aware of the project. The survey should only take 10 minutes and could go a long way to helping shape the future of heart research.
Complete the survey below:
Survey 1 – Digital Heart PSP (napier.ac.uk)