Eilidh Holmes: ENU Student nurse takes action to provide urgent medical care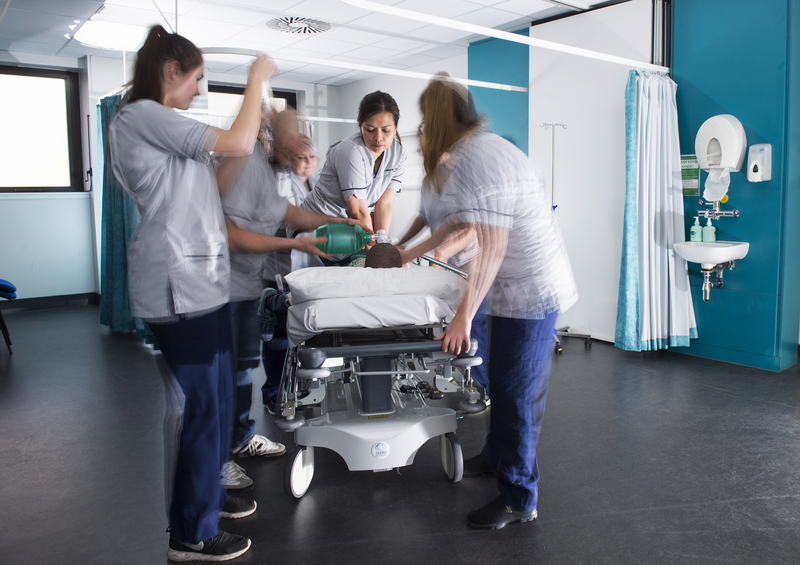 Embodying the spirit of being an ENU difference maker, second year adult nursing student Eilidh Holmes recently provided urgent medical care to a man found injured in a local street.
Sadly, due to the severity of his injuries, the man passed away in hospital a few days later; but Eilidh's calmness and professionalism at a critical time ensured the man was alive when he reached hospital, with the best chance that help there could save him.
Severe head injury
On the night, Eilidh was walking home from a family birthday party in Musselburgh with her boyfriend, Alex, at around 12.30pm. Alex was the first to spot the man on the ground: he appeared to have a severe injury, with a "significant amount of blood" coming out from the back of his head.
Putting course skills into practice
Eilidh very quickly ran over to the man and shouted, asking if he could hear her. She also noticed that he was struggling to breathe, so she told Alex to phone for an ambulance while she began CPR.
The call handler was able to assist Eilidh in keeping a rhythm during the compressions, while they waited on an ambulance arriving.
After several minutes, Eilidh asked Alex to continue until the ambulance arrived, when the paramedics took over.
Thanks to Eilidh and Alex, the man was alive when he reached hospital.  In a time of crisis, Eilidh demonstrated not only the clinical skills taught on nursing courses at Edinburgh Napier University, but also the spirit, and kindness, that our students' take out into the real world.
Police have investigated the death and say there were no suspicious circumstances surrounding the man's injury.
Eilidh adds that she is able to "just feel happy we were there for him, letting him know he wasn't alone at the time."
Carol Culbert, one of Eilidh's fellow students said: "Eilidh is so humble about it, but all her training kicked in. Our group is proud of the action Eilidh took."