Jacqui reflects on journey with diabetes for Practical Diabetes journal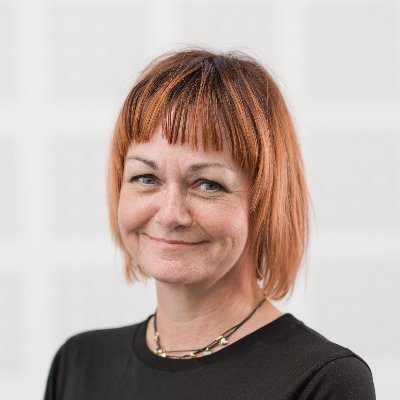 Jacqui Charlton, Adult Nurse Lecturer in Diabetes at Edinburgh Napier University, has reflected on their journey with diabetes and the important milestones along the way. Jacqui's personal comment was published in Volume 40 No 1 for the Practical Diabetes journal.
When Jacqui was first diagnosed with type 1 diabetes (T1D) at the age of 13, the nursing provision and technology were very different compared with today.
"I was admitted to hospital for two weeks, I didn't have a diabetes specialist nurse (DSN) and my consultant taught me everything. I practised to inject an orange (which felt noth­ing like human skin), then sat on an upside down bucket in the treatment room to do my first injection with around 10 staff members watching."
The care and compassion from health care professionals at this time in Jacqui's life inspired a career in nursing. Upon seeking a student nurse opportunity, Jacqui was told by many hospitals in the UK that her type 1 diabetes would prohibit her from becoming a nurse. Her consultant stepped in, and Jacqui secured a place to studying nursing in 1985.
Jacqui's own experiences of living with type 1 diabetes shaped the direction of her career. When Jacqui was a student nurse, she cared for a man who had been newly diagnosed with type 1 diabetes. It was this encounter where Jacqui realised her ambition for diabetes nursing.
Over her career, Jacqui has looked at the effects of alcohol and T1D to develop realistic patient advice, has increased awareness of diabetes among tattoo and piercing shops in Edinburgh, has been involved in the creation of a 'festival survival guide', and worked with colleagues to implement a nurse-led clinic to ensure patients had equal opportunities to new equipment that would improve patient outcomes.
All while keeping up to date with the latest medical advancements – from glass syringes right through to insulin pumps.
"I fitted our NHS criteria for continuous glucose monitoring funding which has transformed my life. For the first time ever, my hybrid closed loop allows me to have normal and stable glucose levels at all times but especially overnight, something I had not experienced for 40 years – I've used it for around a year now, and each morning I still can't believe it!"
Download the article to read the full personal comment.
Diabetes: my life and nursing – from glass syringes to hybrid closed loops [PDF download]