Psychology graduate Andrew Graham, decided to travel across China for 10 months after finishing university in 2013. Nearly three years later, the 27 year old is now Director of his own company, The China Teaching Experience. Read about his experience below and how living abroad changed his life! 

Upon graduating from Edinburgh Napier University, I decided to set off for China to experience something different. I enjoyed a fascinating 10 months, which ended up changing my life considerably! Throughout the year, I travelled the length and breadth of the country, met some extremely interesting people, and found myself in some even more interesting, and indeed bizarre situations! I also saw a market for a little start-up company – recruiting others to come out to China and teach English.
So over a number of months, I built up a network of contacts, composed somewhat of a business plan, and put together a website. I came back to England, registered a Limited company, opened a bank account, and began contacting universities throughout the UK about y opportunities. Before long, I was receiving applications from all over the country. Through a carefully put-together system of co-operation with the China Education Association for International Exchange (Chinese Ministry of Education affiliated & Beijing-based), I began placing these applicants at various schools and universities across China. And so, The China Teaching Experience was born! The company has since gone from strength to strength, and we are currently marketing for our third year of opportunities.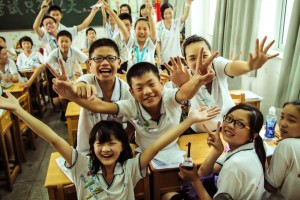 I have always had quite an interest in business. From as far back as I can remember, I was buying and selling all kinds of everything. I had always hoped to one day start something bigger, but was a little unsure what exactly it was going to be. Such seeds of entrepreneurship flourished while at Edinburgh Napier University. It might sound funny, but Napier's co-curricular module 'Starting a New Business' is probably what gave me the confidence to start the company. I took the module in my second year of a Psychology degree, and remember feeling encouraged at how easy it seemed to start a business. Had I never taken that module, The China Teaching Experience probably wouldn't exist today.
Going to China for 10 months was the single best thing I've done to date. It changed everything for me: I came back a different person, a better person, with a fresh outlook and perspective of the world. We only get one life. What a shame it would be to spend it all in just one place, or to experience just one culture. We are in an age of travel. Companies like ourselves have made it very easy for anybody to live on the far side of the planet for a year. I think one would have to be crazy not to take advantage of that. I am extremely passionate about the opportunities we provide, and welcome with open arms an application from anybody looking to change their life forever.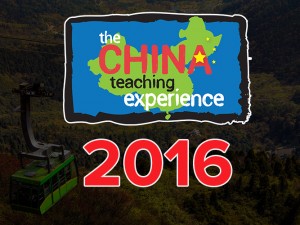 Are you interested in applying to The China Teaching Experience? You can apply for the August 2016 programme now!
To apply, please visit: http://chinateachingexperience.com/