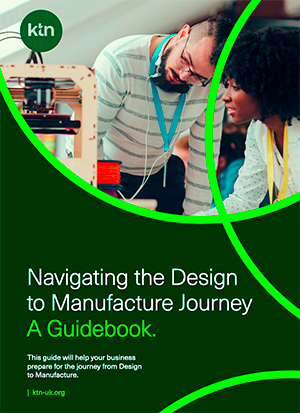 Following on from the Navigating the Design to Manufacture Journey webinar series over the summer, it is with great pleasure and excitement that we are able to share the KTN's most recent publication with you.
The Guidebook draws on years of experience from leading experts in product development and innovation. The KTN worked with over 40 organisations to develop and refine the content.
"Navigating the Design to Manufacture Journey: A Guidebook" has been created to assist you (and those you work with) as you take physical products to market. . It consolidates learning from the 12-week online webinar series we ran over the summer lockdown in partnership with Product Design Scotland.
Grab a cup of coffee and enjoy the read!