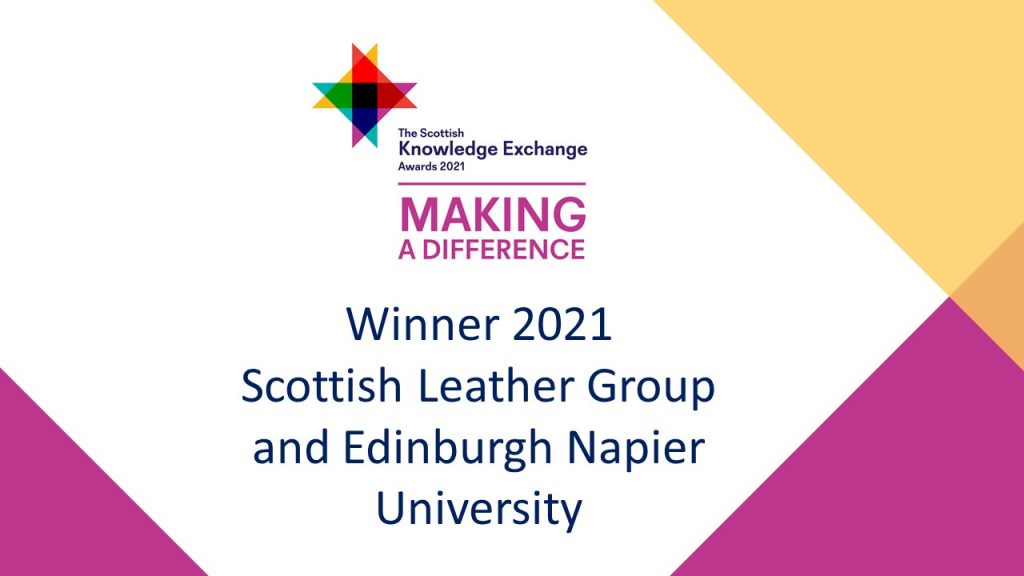 Dr Samantha Vettese in collaboration with the Scottish Leather Group (SLG Technology), Bridge of Weir, win the Making A Difference Award for the development of new, high value products and processes from waste and offcuts, which have significantly impacted on manufacturers, as well as contributing to education, and sustainable art.
Dr Siobhán Jordan, Director of Interface, said:
"The judges were incredibly humbled and impressed by the innovation and creativity, exemplar partnerships and overall impacts of the applications across all eight categories.
"From responses to the COVID-19 crisis, to breakthrough technologies in health, circular economy and poultry genetics, the winners announced today are an impressive showcase of the incredible collaborative work which goes on every day in Scotland, and a celebration of the people behind the partnerships from all industry sectors and across all academic disciplines.
"They bring renewed admiration for knowledge sharing between businesses, social enterprises, public bodies, such as the NHS, universities and colleges across Scotland."
Well done Samantha!