Interface, the business-academic matching service, has announced the shortlist for the 6th Scottish Knowledge Exchange Awards.
With a record-breaking number of entries, the awards are firmly established as the premiere celebration of knowledge exchange between businesses and academics in Scotland, showcasing the incredible achievements of collaborative partnerships and individuals alike.
Ivan McKee, Minister for Trade, Innovation and Public Finance, said: "The Scottish Knowledge Exchange Awards, organised by Interface, act as an excellent tribute to the outstanding achievements of all those working across industry and academia.
"This event also highlights the crucial role that innovation can play, especially in these challenging times for business, in building sustainable economic growth and increasing productivity.
Lis Neubeck – Knowledge Exchange Champion
Lis Neubeck is Professor and Head of Cardiovascular Health in the School of Health and Social Care at Edinburgh Napier University. The internationally leading research undertaken by Professor Neubeck, on the early detection and appropriate management of the most common abnormal heart rhythm, atrial fibrillation, has had significant impact on the field of cardiovascular health at a national, European and global level. Her work has demonstrated the effect of new devices, which record heart rhythm and technology to detect atrial fibrillation and increases uptake of medication to prevent strokes.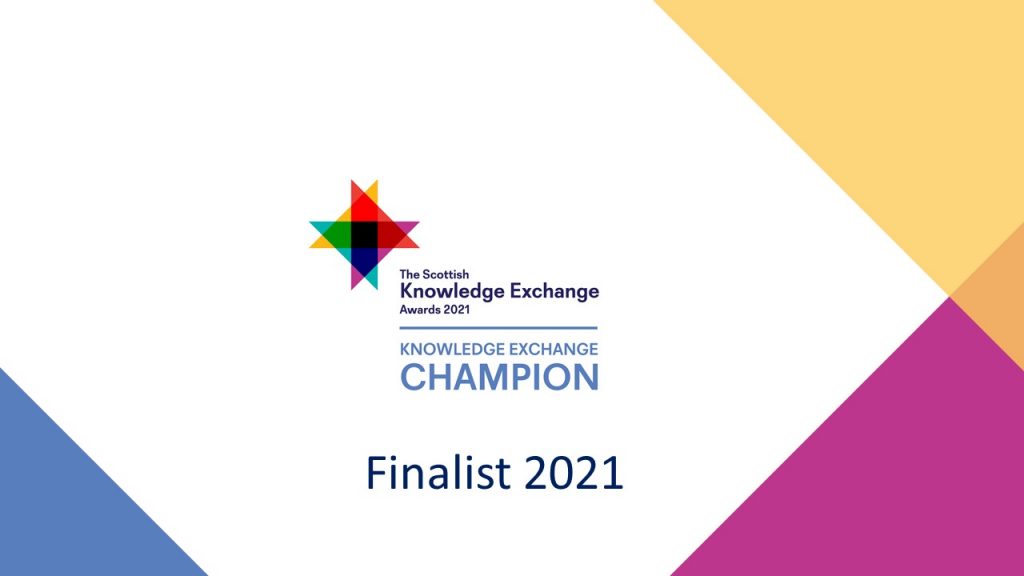 Samantha Vettese – Making A Difference
Dr Samantha Vettese's research at Edinburgh Napier University has investigated the innovative use of waste materials in design and manufacturing. Design and sustainability experts, working with industry partners including the Scottish Leather Group, have developed new, high value products and processes using sustainable materials, which have significantly impacted on manufacturers, as well as contributing to sustainability education, and sustainable art.
This research has designed and developed new products and processes from waste and offcuts. It has led to a significant impact on multiple Scottish manufacturers, both in terms of a projected increase in sustainable manufacturing and increasing revenue.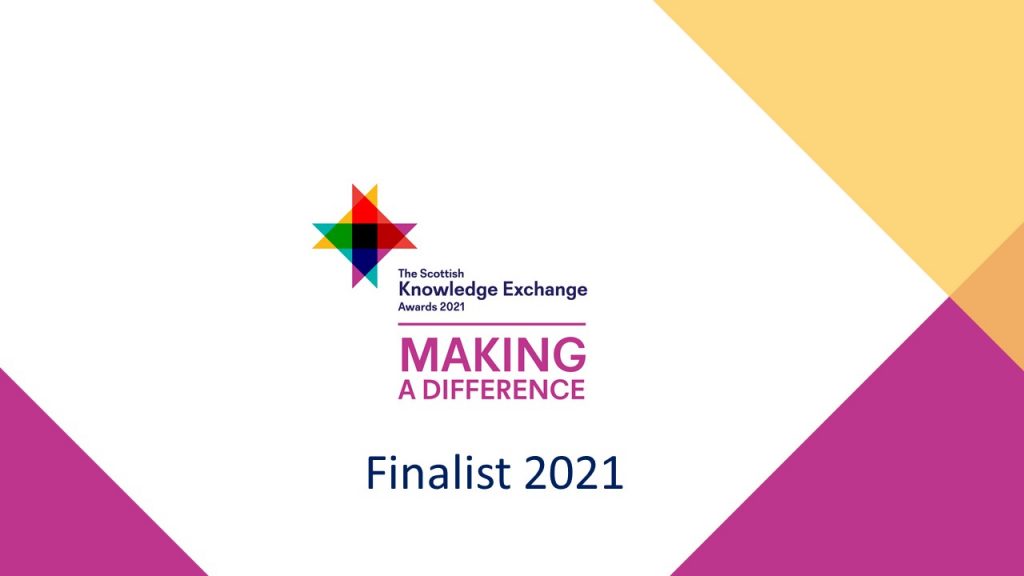 Attending the awards ceremony – Wednesday 21st April 2021
The Scottish Knowledge Exchange Award winners will be announced at the online Awards ceremony which takes place on Wednesday 21st April 2021, representatives from shortlisted partnerships are invited to attend the ceremony. Please register here: https://www.interface-online.org.uk/events/scottish-knowledge-exchange-awards-2021-0