Shortlist Success at Student Nursing Times Awards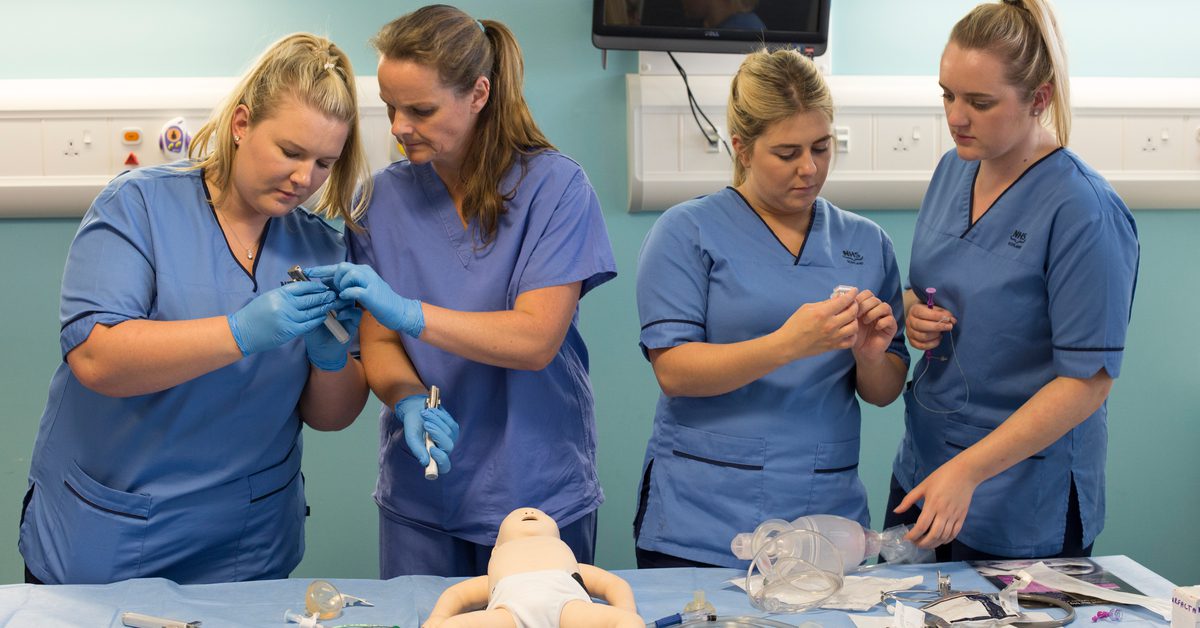 The Postgraduate Certificate in Neonatal Care has been shortlisted in the Education Provider of the Year (post-registration) category of the Student Nursing Times Award 2023.
The programme is the only in neonatal education in the UK to be shortlisted, testament to the success and positive impact of the education programme at Edinburgh Napier University.
A leading neonatal charity (Bliss UK) reports that there are around 95,000 newborns a year cared for in neonatal units in the UK, because they are either born sick or born prematurely. A skilled workforce of nurses and allied health professionals, trained to support these babies and their families throughout this critical time is crucial to improve their chances of survival.
Edinburgh Napier University offers the education, training and ongoing professional development for these nurses and allied health professionals, who are recommended for the course by their clinical unit manager. Students are taught and supported academically by the programme leader, Anne Moylan. Anne is a Consultant Advanced Neonatal Nurse Practitioner with over 30 years clinical experience, and a plethora of clinical practice experts in the field of neonatology both in the UK and abroad
The course provides contemporary neonatal education to keep up with the rapidly changing neonatal care landscape. A recent redesign moved the qualification from a graduate certificate to Master's level, recognising that students now applying for the programme are all graduate nurses. The redesign also opened doors for Allied Health Professionals (AHP), introducing a new education pathway and career progression route for neonatal AHPs in Scotland.
The impact of the programme has been hugely positive at a local, national and international level, and this has not gone unnoticed in the world of neonatology. One such example being the success of neonatal education provision in Vietnam. Programme leader, Anne Moylan, has worked with the Charity Newborns Vietnam to develop and deliver a neonatal education programme in Southeast Asia, making a phenomenal contribution to neonatal care.
Winners will be announced on the 28 April 2023. Good luck!
Learn more about the Postgraduate Certificate in Neonatal Care.