Usability testing allows us to evaluate how intuitive and easy to use a product or service is by testing it with representative users.
What is usability testing?
It's a method of testing the functionality of a website or digital product. Typically, a user is asked to complete short tasks whilst observers take notes. The goal is to uncover problems in the design, discover opportunities to improve and learn about user's behaviours and preferences.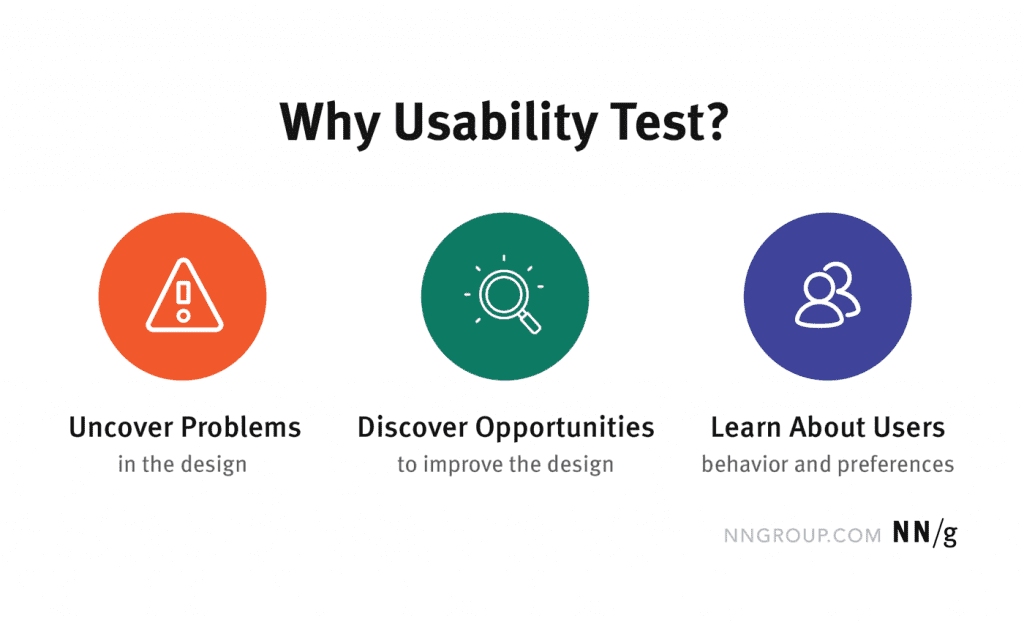 Benefits of usability testing
Well established way to identify common usability issues
It's relatively quick and easy to carry out as you don't need any special equipment
It's a low cost, low risk way to gather feedback
Engaging real users is hugely insightful
Identifies problems & severity early on which can save time and money
Sessions can be held remotely which can make it easier to engage with participants
Drawbacks of usability testing
It's a controlled environment so may not truly reflect how a user would naturally use the product of the challenges they may face in real life
Can be challenging to find the right participants for some tests, poor selection can lead to lower value or misleading insights
Planning for a usability test
The core elements for most usability tests are the facilitator, the task(s) and the participant. It can also be beneficial to have a separate note taker in addition to the facilitator.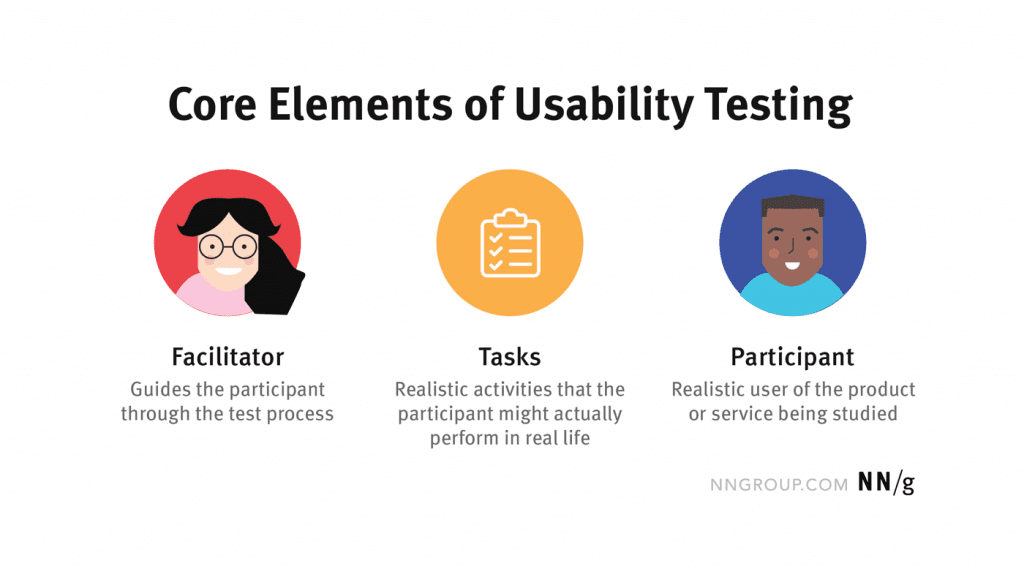 Before conducting usability tests we need to define some criteria.
What are we testing? – You need to know what part of your product/service you want to test and why.
How will we run the test? – Is this something we can facilitate remotely or do we need to meet in person?
The task(s) – We need to clearly define the user's tasks. These need to be realistic activities that a participant might perform in real life.
Recruiting testers – You need to know who your users are. It may be appropriate to reach out to a diverse group from your stakeholder map.
Measure of success – We need to define our measure of success. Is it task fulfilment, time on task and/or qualitative feedback?
Facilitating the test – The facilitator will ask participants to narrate their actions and think aloud as they perform the tasks. This gives insight into participants' behaviours, goals, thoughts & motivations. A note taker will capture qualitative feedback.
Usability testing is an iterative process and we use these insights gained to make future improvements.
Type of usability test
Usability testing can be either qualitative or quantitative.
Qualitative usability testing focuses on collecting insights, findings, and anecdotes about how people use the product or service. Qualitative usability testing is best for discovering problems in the user experience.
Quantitative usability testing focuses on collecting metrics that describe the user experience. Two of the metrics most commonly collected in quantitative usability testing are task success and time on task. This is useful for creating benchmarks.
Getting started
Usability testing is a hugely insightful way of discovering if your digital product/platform is as intuitive and easy to use as we'd hope. Please reach out if you'd like to discuss your ideas on how usability tests could benefit your team.
Further Reading
NN Group – Usability Testing 101