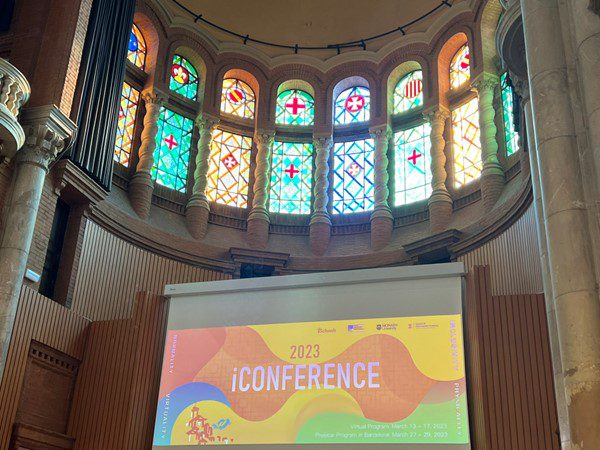 By Professor Diane Rasmussen Pennington and PhD Student Marina Milosheva
The more things change, the more they remain the same.
This 19th century French epigram was the inspiration for the 18th iConference, which was held on the 27th-29th of March, 2023, in Barcelona, Spain.
The 2023 iConference was an opportunity for researchers to reflect on the "new normal" and to consider how the COVID-19 pandemic has changed how we work, communicate with others, and interact with information. As a reflection of this theme, the iConference incorporated activities in both virtual and physical locations.
Those who attended the in-person portion of the conference were treated to stunning views of the conference venue, Casa Convalescència: an extraordinary Modernista building that is also a UNESCO World Heritage Site.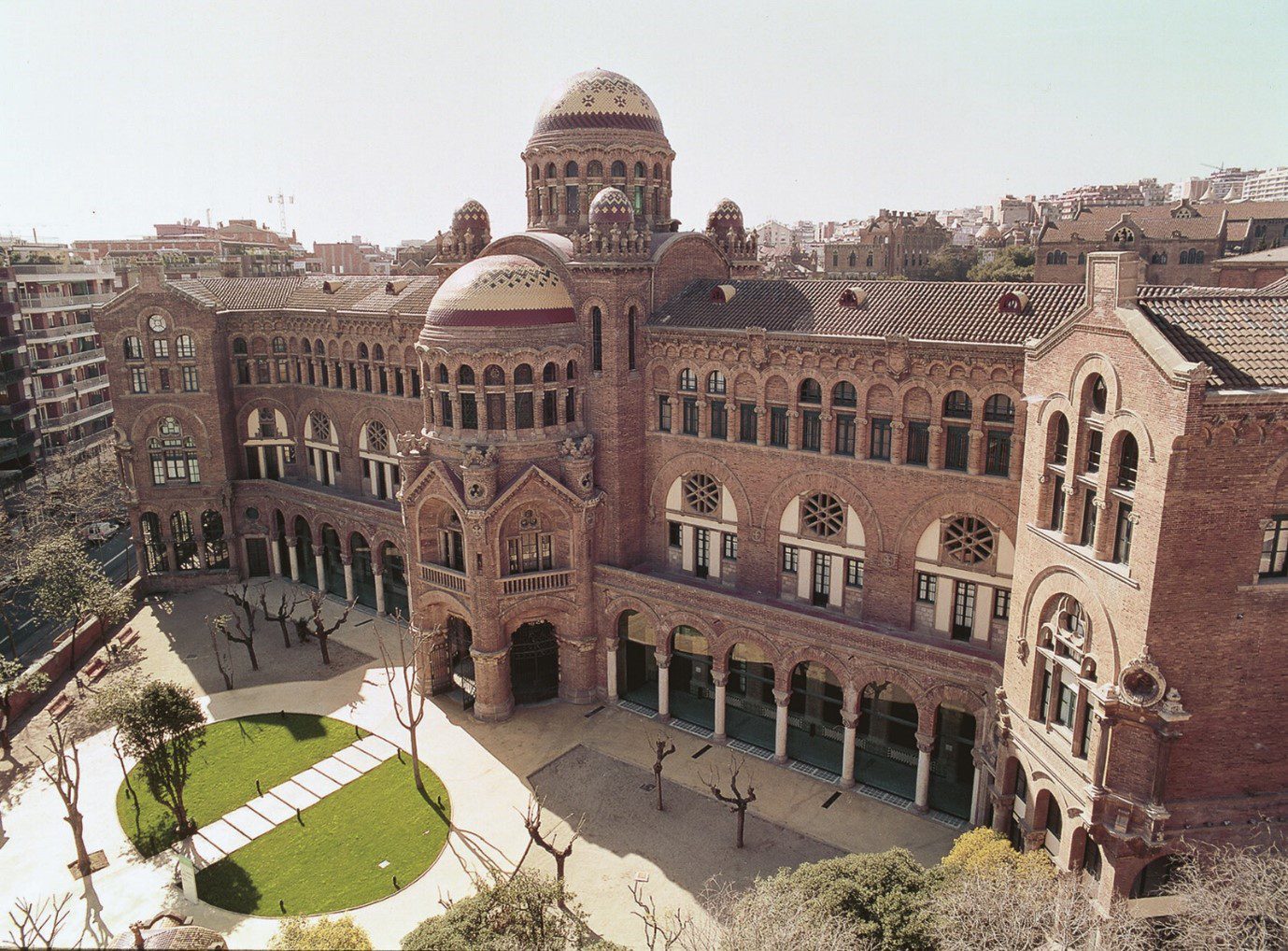 Prof Diane Rasmussen Pennington, Dr Debbie Meharg, and Marina Milosheva represented Edinburgh Napier University – now in its new capacity as an iCaucus member of the iSchools – at the iConference this year.
Debbie was a first-time attendee at the iConference. She enjoyed meeting new people and becoming familiar with the iSchools community.
Marina attended the Doctoral Colloquium and presented her PhD study, "Career information literacy and the career decision-making behaviours of young people." She particularly enjoyed connecting with the participants. The 2023 Doctoral Colloquium cohort has already scheduled a follow-up meeting, and plans for further meetings are already in the works.
Diane has been involved with the iSchools and attending iConferences since 2008, had a wonderful time reuniting with long-time colleagues, having not seen them since pre-covid times, and meeting new ones.
As the co-chair of the iSchools Women's Coalition, Diane contributed to a presentation in both the online and virtual versions of this year's iConference. The Women's Coalition seeks to empower women at all levels and stages of their information science careers. Based on experiences as female leaders in the iSchools, evidence-based research on mentoring, and anonymous feedback from women in the iSchools community, the Women's Coalition leaders have developed a programme of peer-to-peer group mentoring opportunities for women which are confidential, non-judgmental, and supportive. The pilot programme, which consists of five "four square" groups comprised of around 20 iSchools women who volunteered to participate, was introduced at virtual and physical iConference sessions in March 2023, and the programme will run through the remainder of 2023. Women's Coalition leadership will evaluate the programme after its conclusion with an eye toward offering further mentoring opportunities in 2024 and beyond.
Additionally, Diane's student Gbenga Adetunla attended the conference for the first time, and presented a paper that he co-authored with Diane and iSchools Past Chair Prof Gobinda Chowdhury entitled "Automation of university library operations: An analysis of the COVID-19 pandemic experience in the United Kingdom and Nigeria." He did an excellent job despite his self-proclaimed nerves, demonstrating confidence and knowledge of his work. Well done, Gbenga!
Diane celebrated her birthday while in Barcelona, so Debbie, her Women's Coalition co-chair Dr Meghan Harper, and Diane's partner took some time out of the busy conference schedule on her birthday to take a guided tour of the spectacular La Sagrada Familia.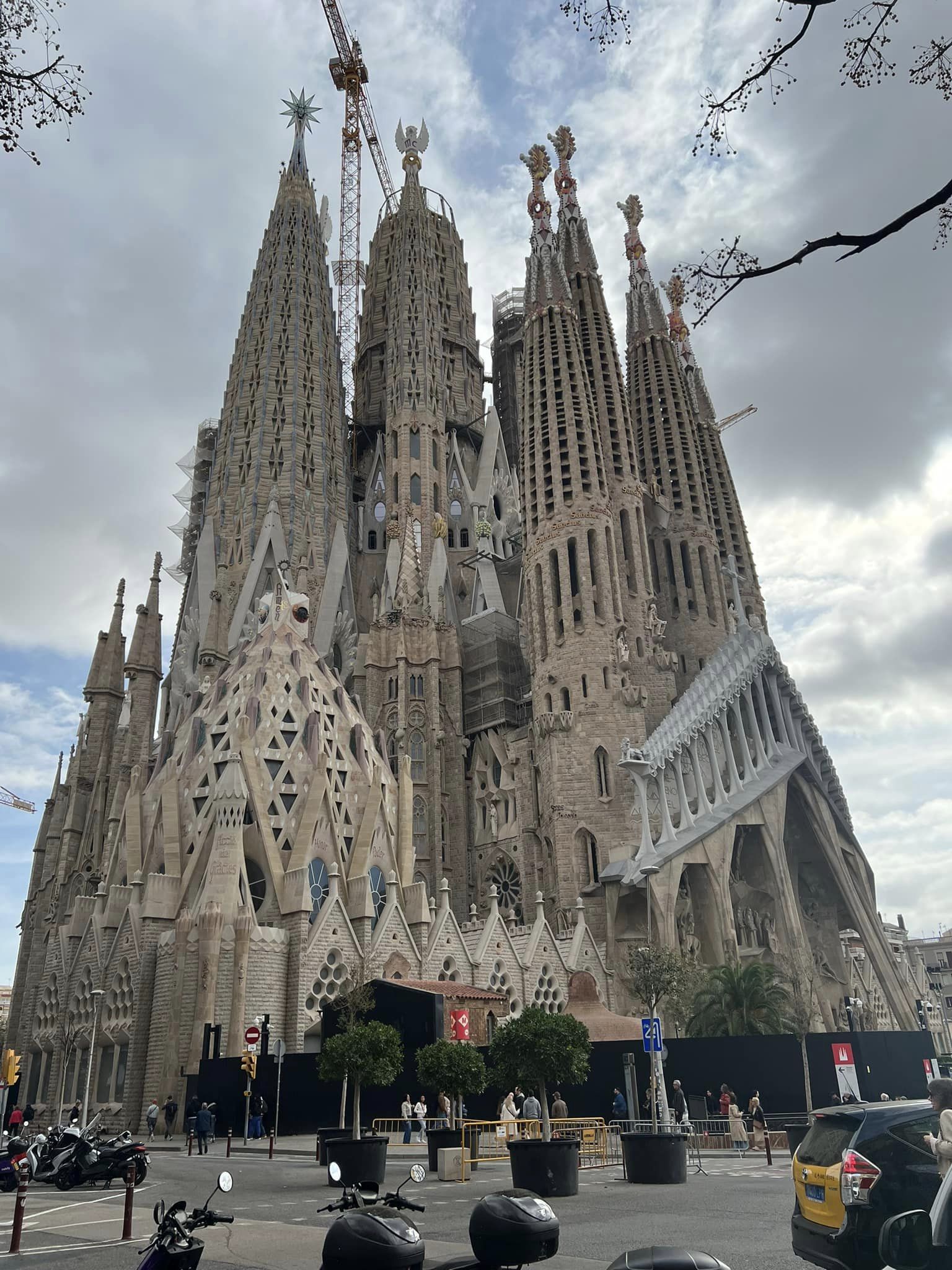 She also received a surprise birthday note and chocolates from her hotel!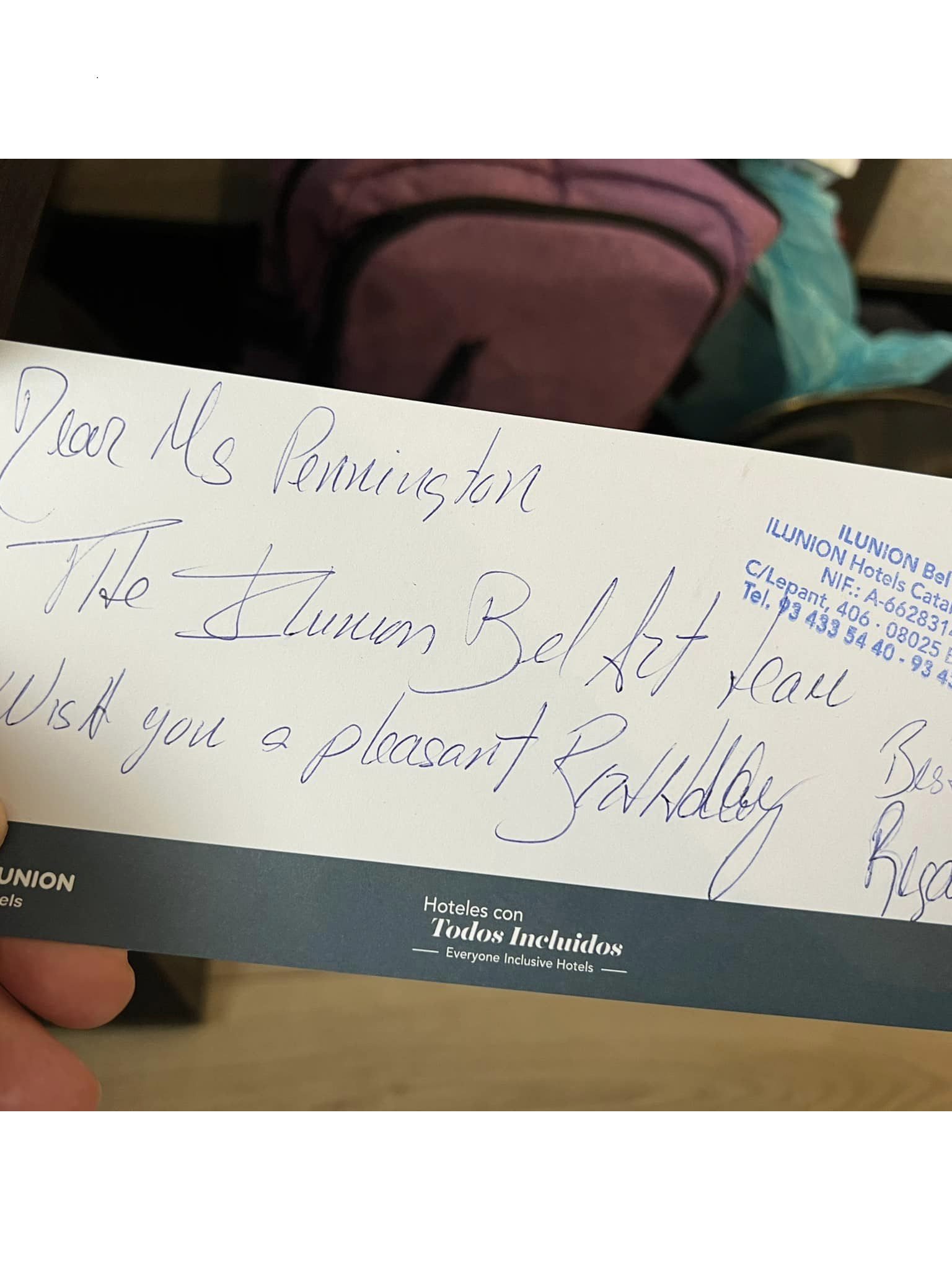 Inspired by all the delicious Spanish cuisine, Diane made her first attempt at cooking paella after her return to Edinburgh. Maybe it wasn't as authentic as the Valencians would have liked to see, as her recipe was from Sainsbury's, but it was still delicious.
Diane, Debbie and Marina left the iConference with new and renewed connections, project ideas, and a strong appreciation of the close-knit LIS community and the multifaceted nature of LIS research.
They also invited a guest speaker to visit Napier next year – watch this space for updates!