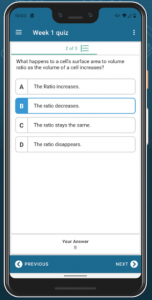 Classroom voting is available via the TurningPoint system where you can create simple questions on the web, or embed more sophisticated questions within PowerPoint. Students respond from their web browser and there is an app available for mobile devices, but note that the previous handsets are no longer supported. The aggregated responses are then available instantly on screen providing a stimulus for further discussion and explanation. Use the system to:
increase participation in lectures and to promote small group discussion and peer support
gain an immediate insight into student understanding and respond to difficulties and misconceptions on the spot
provide students with instant feedback on their progress.
This quick guide to classroom voting by Derek Bruff (Vanderbilt University) suggests strategies for peer instruction, leading class wide discussion, and responding to student learning needs in the classroom.
How to register for TurningPoint
Staff must have an TurningPoint Instructor account so please enter your name and University email address below, and click the send button to email your details to TurningPoint. They will create your account and you will receive an automated email from TurningPoint (titled Verify Your Email Address) which contains an activation link. Clicking the link will allocate 350 seats to your TurningPoint account which will remain with your permanently and can be used whenever you are polling students.
A copy of your request is sent to the IS Service Desk for our records and you can contact them should there be no response from TurningPoint.
Students do not need a TurningPoint account and by default are not prompted to sign-in (but you can change this in your polling session).
How to use TurningPoint
The two main ways are TurningPoint Web or the TurningPoint application (for PowerPoint), and both allows students to respond on their own devices.
1. You can use TurningPoint Web for simple polling by logging into http://instructor.turningtechnologies.eu. Create a course and then you can questions from the four types available types: MCQ, Numeric, Hotspot and Short Answer which is great if you want students to respond with sentences. Tell the students to type https://ttpoll.eu into their web browser and then give them the session ID and they're ready to respond. View this Quick guide to TurningPoint Web or the general help guides are here.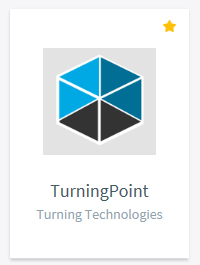 2. If you wish to embed your questions within  PowerPoint then use the TurningPoint application which also lets you do more advanced polling such as comparing slides. The application is available on all staff computers and teaching rooms from AppsAnywhere. To install TurningPoint on your laptop then download the application from the TurningPoint website. The TurningPoint website has quick guides, video tutorials and the full instructions for Windows and OSx computers.