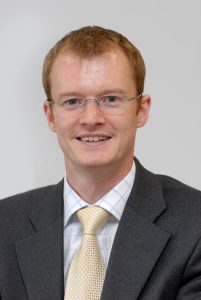 Kevin Mayles
Head of Quality Enhancement and Learning Analytics
Learning and Teaching Innovation
The Open University
As Head of Quality Enhancement and Learning Analytics, Kevin leads a team that supports the Open University's faculties, and the institution strategically, to continuously improve the learning experience of their students through qualitative and quantitative data analysis and insight creation. For the last four years he has been responsible for the institution's learning analytics strategy and leads strategic projects to enhance the university's application of new capabilities in the field.
Prior to his current role, Kevin held a number of positions associated with promoting and enhancing the use of technologies for teaching and learning within the Learning Innovation Office and the Physics Innovations Centre for Excellence in Teaching and Learning. He joined the university from the Institute of Chartered Accountants in England and Wales where, as Head of Learning Systems, he was responsible for leading work on the introduction of e-assessment and revising the prestigious ACA qualification.
Kevin's presentation at our Learning Analytics event outlined the Open University's implementation of learning analytics over the last five years, successes achieved and lessons learned along the way. Key issues were explored through examples across three broad areas of organisational capability: availability of data and technical infrastructure, the creation of actionable insight and the use of outputs to impact the student experience. Implementation challenges were highlighted and the strategies used to tackle them.