Moodle exams server
to check they have access to the correct exams, and to email any enquiries to
Stephen Bruce
. Students will have access to the server from Monday 20th April and should email enquiries to
exams@napier.ac.uk
.
This Moodle exams – External Examiners shows how to provide external examiners with access to sample scripts.
Staff can view this video which provides an orientation to the Moodle exams and shows how to
respond to student enquiries in the questions forum
view and download submitted answer documents
allocate markers to students if there is a marking team
grade submissions while the exam is still available (see separate guide for attaching Turnitin Rubrics to exams)
collate second marker comments
export marks to a spreadsheet.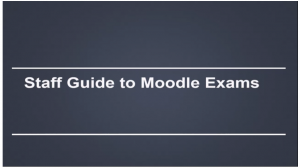 The student video shows how they access their exams and upload their answer documents (includes closed captions).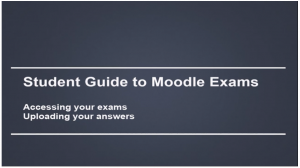 For help and support please contact the Learning Technology Support Team.
Staff who are involved with trimester 2 exams are encouraged to login to the