An Insight into Learning Disabilities Nursing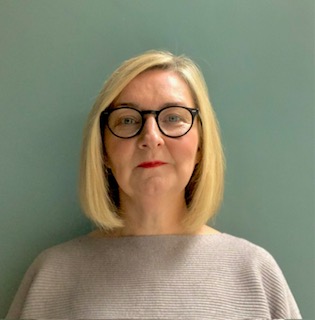 By Programme Leader, Jacqueline Taylor
Learning Disability nursing? So… are you are real nurse? Did you do your 'proper' nursing first and then specialise in learning disabilities?
Yes, yes, and no.
Questions I have been frequently asked throughout the whole of my 35-year career as a Registered Nurse in Learning Disabilities. It has been my one and only career choice, and a choice that I have always loved.
Why did you choose this field of nursing practice?
In the summer of 1988 after finishing school, I went to work as a nursing assistant in the local hospital for people with learning disabilities. Care was largely institutional-based back then and it was during this time I began to understand the particular health needs of people with learning disabilities. I was enjoying every minute of my summer job, and questioned why I had chosen to go study psychology when, at the age of 17, I didn't really know what it was. I had a newfound passion for learning disability nursing and so I applied to undertake my nurse 'training'. I started this soon after.
How has learning disabilities nursing changed since you started out in your career?
So much has changed. The care for people with learning disabilities is now community based, and nurse training has been transformed to nurse education.
Why should someone choose to study learning disability nursing now?
Through all the changes that have occurred, the one thing that has remained a challenge is making sure that people with learning disabilities do not experience health inequalities. The need for registered learning disability nurses remains. Unfortunately, people with learning disabilities don't always recognise ill-health, or there are issues with access to services, to information and support. Sometimes diagnostic overshadowing occurs, and this is when an assumption is made that behaviours are part of someone's learning disability, and not a sign or symptom that someone may be ill, in pain or distress. Thorough assessments are needed, to ensure the person is living as best as they can and has access to the care or treatment they may need.
Registered learning disability nurses deliver health care using a person-centred, individualised and sometimes creative approach. They need to develop excellent communication skills, undertake detailed observations, and work inter-professionally to provide holistic care. It's the building of trusting relationships and creative, problem-solving skills that make this profession so rewarding for me. It's the realisation that when small changes are made, this can hugely impact a person's health and well-being for the better.
What is unique about the programme at ENU?
People with learning disabilities remain at the centre of what we do here, as we share knowledge, clinical expertise and up to date research findings with our students. We also have people with learning disabilities plan and deliver parts of our degree programme too. It's hard to get better than that… an authentic and very real nursing profession, and one I am immensely proud to be part of.