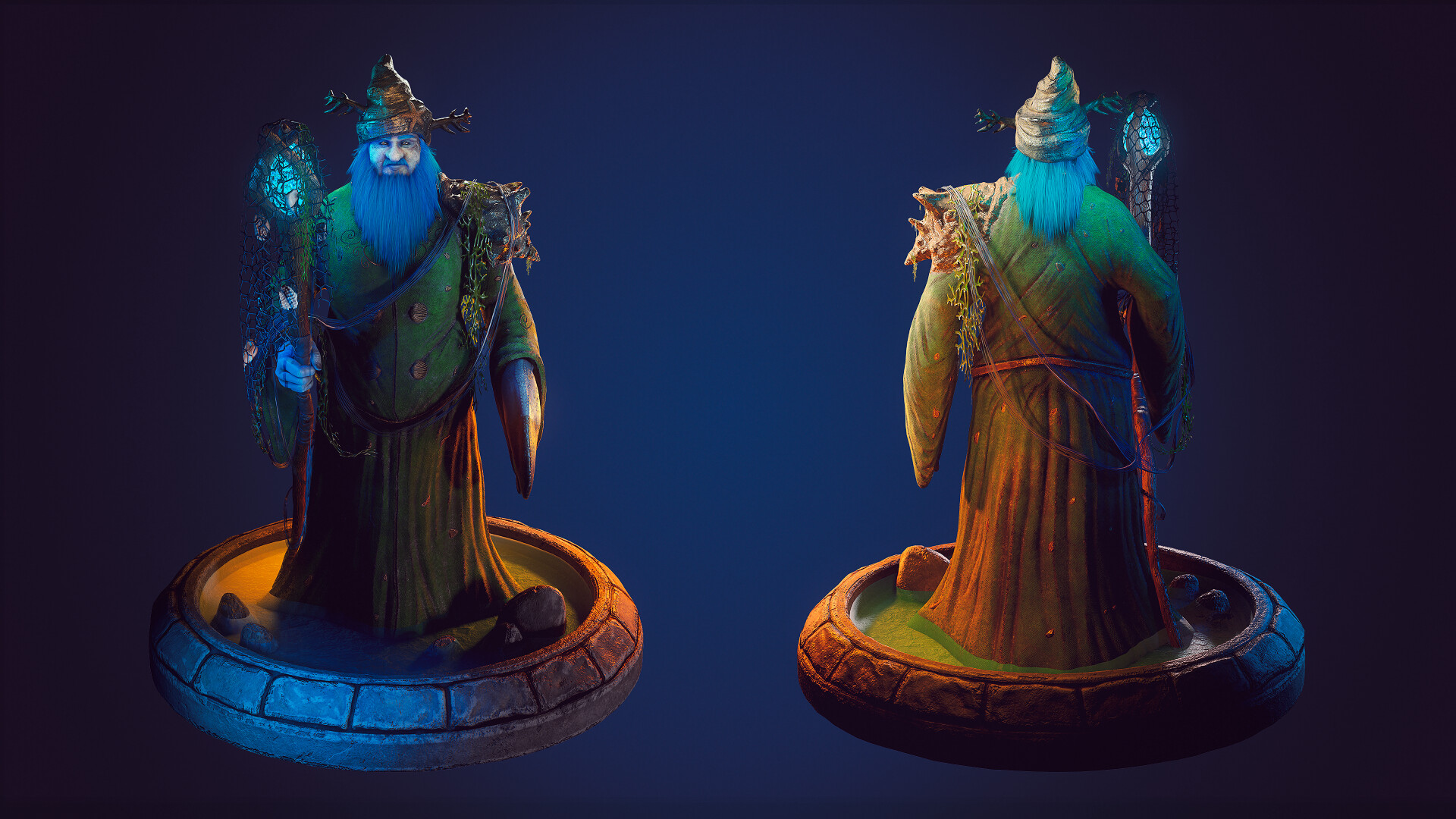 These amazing images come from a recent project by our 4th year Digital Media student John Alder.  The 4th year are asked to revisit an old project and improve it to make it suitable for their portfolio.   John took a 2D character design from year 2 based on the Scottish myth of the Shellycoat and developed it into the 3D model seen here.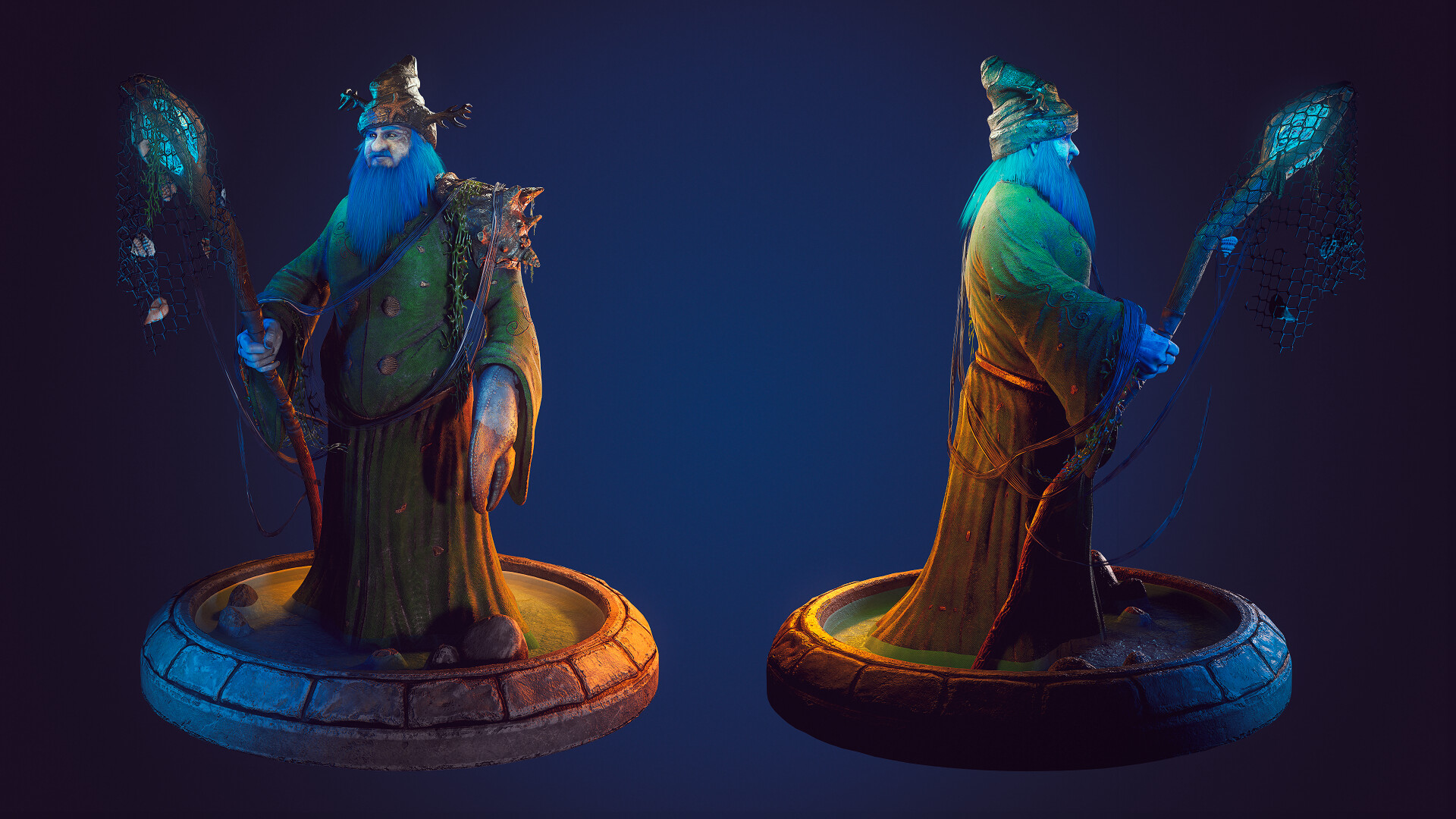 You can see more of John's work here – https://www.artstation.com/jsalder
Many thanks to John for allowing us to feature his work.