Our Disability Inclusion Student Ambassador scheme is now open for new AY 2023/2024 applications!
We currently have 3 vacancies within the Student Ambassador team and look forward to hearing from you.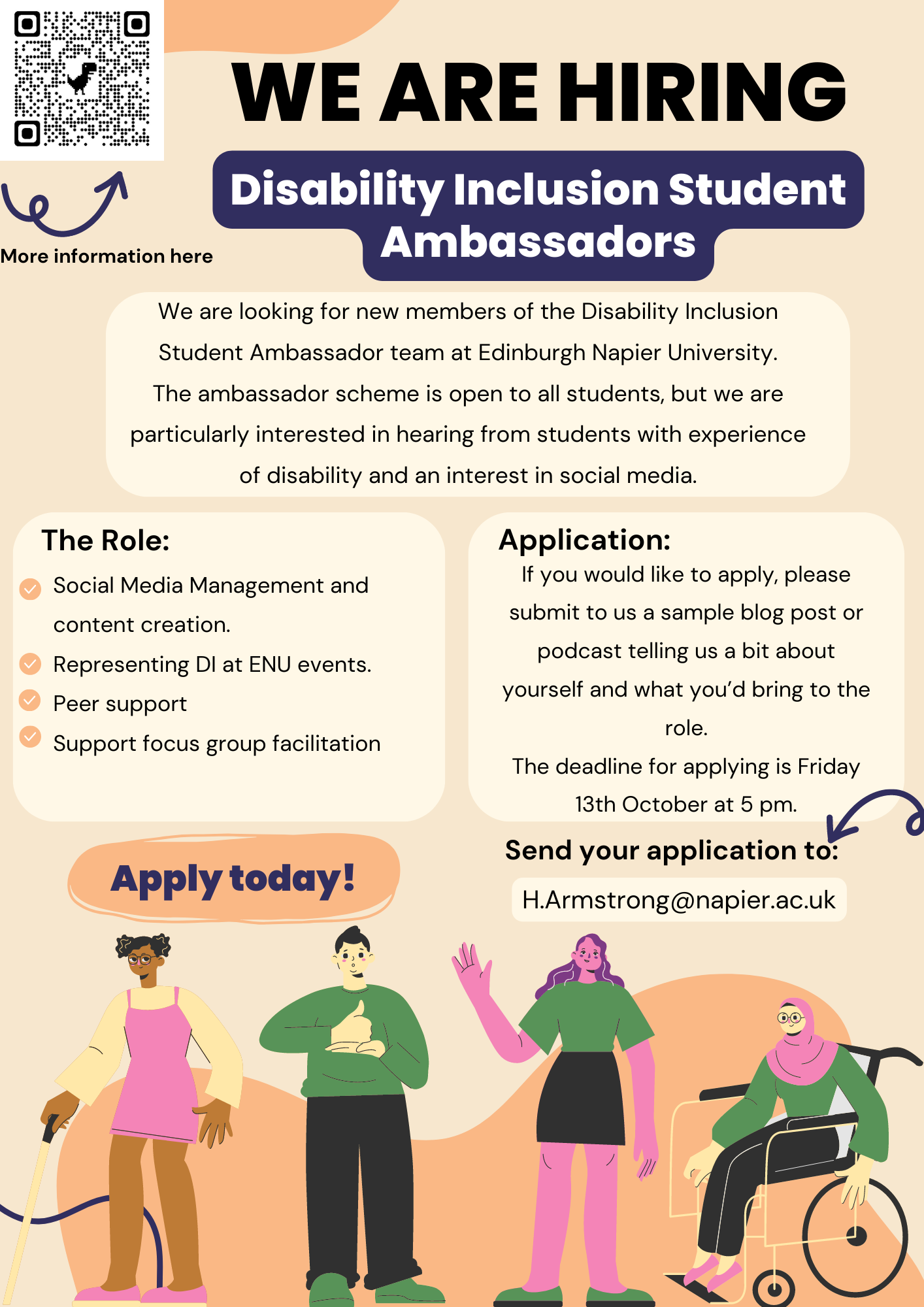 Disability Inclusion Student Ambassadors work on an 'as and when required' basis. This means there are no set or guaranteed hours.
Responsibilities Disability Inclusion Student Ambassadors could be expected to do:
Attend an in-person monthly catch-up meeting.
Write 2 blogs throughout the year.
Social media management and content creation for Disability Inclusion social media.
Attend university events on behalf of Disability Inclusion.
Support with staffing on campus stalls with Disabled Students Engagement Worker throughout the year.
Contribute to a quarterly newsletter.
Support ongoing inclusion work across the university.
Support the work of the Disabled Students Society.
The full job description can be found here: https://livenapierac-my.sharepoint.com/:w:/g/personal/h_armstrong_napier_ac_uk/EbZJ8dwyhXVKsu9_NtM-RXwBdx3qmkqCjj0bMjLeKlvVUg?e=h9JR5l
If you have any further questions about the role please email: H.Armstrong@napier.ac.uk