Category:
Opportunities for Students
https://standrews.eu.qualtrics.com/jfe/form/SV_38lvvWgaUEngzbg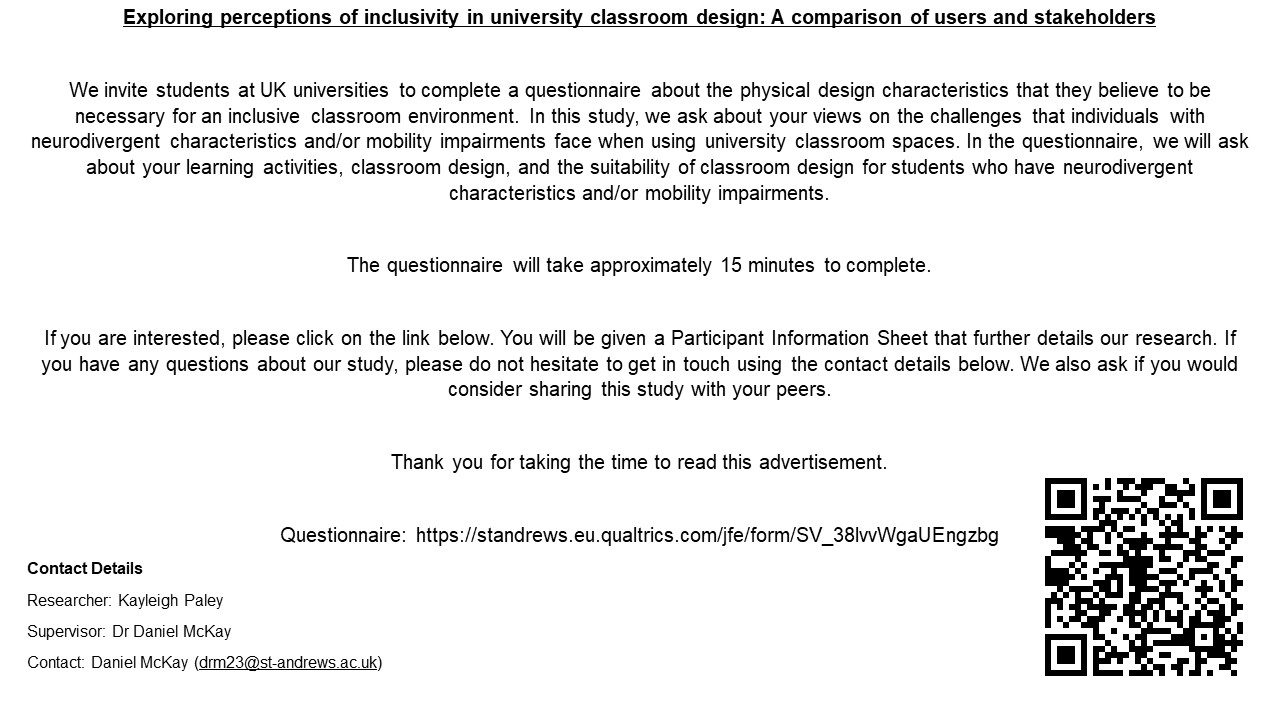 Lead Scotland is working with Advance HE to carry out some research into the different approaches and initiatives colleges and universities in Scotland are using to improve outcomes and experiences for disabled students. As part of the research, we are interviewing institutions as well as holding some student focus groups. Edinburgh Napier have taken part in the research to talk about the innovative approach they are developing to create a more inclusive learning experience and environment across the whole university. 
We would like to invite any disabled students studying at Edinburgh Napier University to attend an online focus group to talk about inclusive practice as well as the support they have received as a disabled student and how that has made a difference to them. If you would like to take part, please contact Rebecca Scarlett by emailing rscarlett@lead.org.uk to get further information and to register your interest.
Lead Scotland is a small charity supporting disabled people to learn across Scotland. They run the only national disabled students' helpline in Scotland and use the evidence they receive from the helpline to inform and influence policies affecting disabled learners. Advance HE supports the university and college sector to improve and enhance practice in relation to equality, diversity, and inclusion."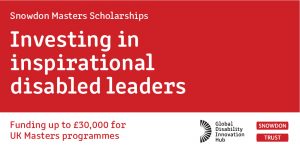 Snowdon Masters Scholarships 
Successful students will receive up to £15,000 towards their fees and a £15,000 allowance while studying. There are a number of scholarships available, and students can apply for any master's course or university – applications are open for both National and International Students.
Applying 
Find out more and apply: http://bit.ly/3h5f9wa (Deadline: 6th April 2021)